SPECIFICATIONS
Traditional anti-static wallpaper paste
Removable decorative coating
Acoustic insulator
ADMITTED SURFACES
All types of dry, sound and primed interior surfaces. Fibroplan allows the surface to breathe and does not contract it.
ADVANTAGES
Hides surfaces imperfections.
Ideal for renovation work.
Fibroplan is sprayed at 4 kg/ m² and efficiently absorbs acoustics.
Produces an acoustic absorption factor measured at 0.18 alpha W.
MATERIAL
Any type of spray machine and all gravity pistols - Feather edge - Roller.
COVERAGE
2 to 3 kg/m², 4 kg to obtain good acoustic correction.
COVERING
May be covered by wall wax.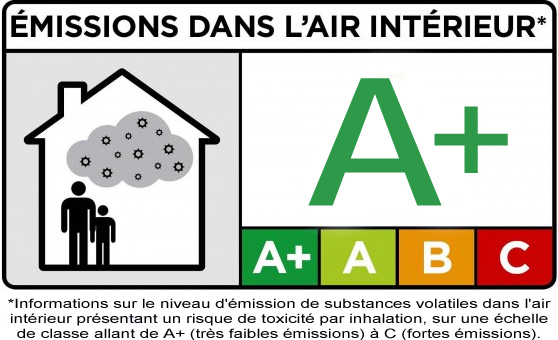 Once sprayed, Fibroplan can be compressed easily.
It can also be applied by hand, by metal feather edge or by roller.
For finishing, Fibroplan can be covered with wall wax.
Joints can be done without leaving traces.
Use according to applicable French DTU 59.1 recommendations and above 5°C. Wood surfaces should be primed with solvent primer.