SPECIFICATIONS
Lightweight coated for joint tape adhesion and surface skimming.
Airless, Bazooka and Manual application.
Ready-to-use paste filler.
Odourless - Clean all equipment with water.
High filling capacity, fills small holes and cracks.
ADMITTED SURFACES
On interior surfaces: joints, plasterboard, pre-cast slabs. Mixing recommended, possible to dilute. Surfaces should be dry, clean and sound.
ADVANTAGES
• Highly versatile filler - bonding AND skimming.
• Excellent adhesion - Excellent smoothing properties - Long usage time.
• Airless, Bazooka and Manual application.
• Easy to sand.
MATERIAL
Knife, bazooka, Airless pump.
COVERAGE
Filling and levelling: approx. 400 g per linear metre for bonding and 1.5 kg - 2 kg/m² for smoothing/skimming.
COVERING
All types of paints and coatings.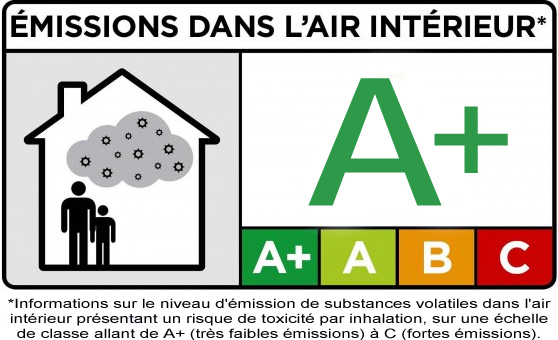 To be use at temperatures above 5°C.
With the Bazooka, fill the cartridge using the required pump.
With the Airless system, spray horizontally at 20 to 30 cm from the surface. Recommended tips 527 to 531, pressure 140-150 bar.
After an initial vertical spray application along the plasterboard recesses, apply and compress the joint tape on the filler using a coating knife. To avoid air bubbles, do not exert excessive pressure when compressing the tape.
After drying, apply a second coat and carefully smooth down with a finishing trowel.
Smoothing and skimming: spray with a 627 tip then smooth with a coating knife.